Big Blue Live is a live television and online event celebrating some of the world's most amazing marine creatures converging off California's coast. Set in Monterey Bay National Marine Sanctuary, the bay has experienced an environmental rebirth. This wildlife success story attracts humpback whales, blue whales, sea lions, dolphins, elephant seals, sea otters, great white sharks, shearwaters, and much more for a once-a-year marine animal phenomenon.

A presentation of PBS and the BBC, Big Blue Live will bring together scientists, filmmakers and photographers, animal behaviorists, and other experts over the course of three spectacular nights. The program will be anchored live from a hub at the Monterey Bay Aquarium and from a national marine sanctuary research vessel. Viewers can watch one of nature's great "reality shows" delivered through state-of-the-art filming technologies and live reports from air, sea, and below the waves.

Big Blue Live airs live on television and online over three nights, August 31-September 2, at 8-9pm ET, with another live feed to the West Coast at 8-9pm PT.

Monterey Bay Whale Watch had the privilege of taking film crews out on the water in preparation for the live show. We are very excited for the live show to air and are taking an active role, coordinating with film crews during the show. Be sure to tune in to Big Blue Live to see the amazing sea life out here in Monterey Bay!

Big Blue Live is also airing on the BBC starting on August 23. Learn more about Big Blue Live and #BigBlueLive.


| | | | | |
| --- | --- | --- | --- | --- |
| Pacific White-sided Dolphin | | Sea Otter | | Long-beaked Common Dolphins |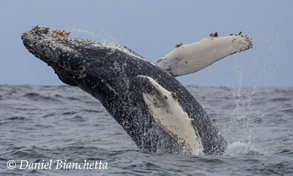 Humpback Whale breaching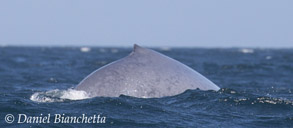 Blue Whale