Special extended whale watching trips

Our 8-hour trips provide more time to spend with whales, cover more area to find a variety of whales, dolphins, and seabird species in an unrushed atmosphere. We don't have to turn back if the whales start breaching, lunge feeding or any other exciting circumstances that we may find! We also have time to search for and watch Killer Whales which are unpredictable in general and worth spending extended time with if found on our trips.

These are natural history trips with a focus on whales, dolphins, and seabirds; we look at all wildlife we find. In the harbor, we will likely spot sea lions, harbor seals and sea otters. During the summer/fall we may encounter: Humpback Whales, Blue Whales, Killer Whales, Fin Whales, Minke Whales. Dolphins: Risso's Dolphins, Pacific White-sided Dolphins, Northern Right Whale Dolphins, Common Dolphins (long or short beaked), Bottlenose Dolphins, Dall's Porpoise, Harbor Porpoise. And chance of rare species: Beaked Whale (spp.), Sperm Whales. Each trip is different, and we never know what we will encounter, as with all wildlife adventures, we cannot predict the number of animals or variety of species we may encounter as some days are more productive than others.

This is an excellent chance for photographers to spend more time with a variety of animals with opportunities to observe and photograph different behaviors on a relaxed time schedule. To provide quality viewing of the wildlife, we do not fill the boat to maximum capacity for these trips.

Reservations are required as space is limited. Passengers 12 years and older are welcome to join us for our 8-hour excursion. Most All Day Trips leave at 8:00 a.m. (7:30 a.m. check-in), and last for at least 8 hours (weather dependent). Price is $155 per person. A 6% Booking Processing fee is added to all purchases. We do not allow children under age 12. If we encounter Killer Whales, it is possible that we may stay out until dark - or even later, especially if we see a predation event. So please do NOT book any dinner reservations, flights, etc. on the evening of your All Day Whale Watch trip!

More Trip Details:

Trips will include a variety of snack foods and drinks. However, you should bring a lunch and any other food you want. Please be prepared for any type of weather while out on the water.

All Day trips will be an adventure within Monterey Bay, on the open ocean, or even off the coast of Carmel and Big Sur - offering spectacular views of California's Central Coast.

We "guarantee" whale sightings: at this time of year it is possible to see Killer Whales, Gray Whales, Humpback Whales, Blue Whales, and several species of dolphins.

It is important that you have some experience boating; these trips are not for the faint of heart! Sea conditions can be variable; seasickness medicine (Bonine or Dramamine 2) is highly recommended in case we encounter rough seas. If you have any tendency toward seasickness, we do not recommend these trips, since we will be on the ocean for at least eight hours and cannot turn back to port for seasickness; we will return early only if sea conditions and weather become too rough.

We recommend that you consider joining us for multiple days, if possible. Monterey Bay Whale Watch is a central hub for a thriving whale watching community in California. Many of the people who come out on our all day trips keep coming back for more; Monterey Bay Whale Watch has the most repeat customers and locals year round. Please join us and become a part of our community of whale enthusiasts!
if you have mobility issues, please contact our shop prior to making a reservation to go over your options.

The following dates for 2023 are available for reservations for 8-hour all-day whale watch trips:
August 5, 7, 12, 14, 19, 20*, 21, 27*, 28.
September 2, 9, 11, 16, 17*, 18, 24**, 25.
October 1*, 2, 7, 8*, 9, 14, 15**, 16, 21, 22*, 23, 30.
November 4, 11, 13, 18.
December 2, 9.

The following dates for 2024 are available for reservations for 8-hour all-day whale watch trips:

January 20, 27.
February 3,10.
March 9, 16, 18, 23, 25, 30.

Trips marked * are 8-hour pelagic seabird trips. Trips marked ** are 12-hour pelagic seabird trips. Learn more about the seabird trips.
Since peak times for viewing Killer Whales in Monterey are often in April and May, the 8-hour trips from April 3 through May 22 are special trips identified as "8AM All-day trip in Killer Whale Season". Learn more about these trips.
We are also offering 12-hour full-day trips on August 26, September 23 and October 28. Learn more about the 12-hour full-day whale watch trips.

Reservations can be made by calling our office at 831-375-4658 or by reserving online.


The photos below were taken by Daniel Bianchetta in April and May in previous years.

Killer Whale


Humpback Whale breaching


Blue Whale


Risso's Dolphins


Northern Fur Seal




Humpback Whale tail throw

Southern Sea Otters Mom and Pup

Killer Whales

Black-footed Albatross
A few photos taken on earlier trips: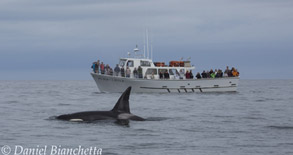 Killer Whale by Pt Sur Clipper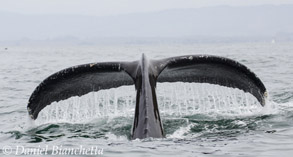 Humpback Whale tail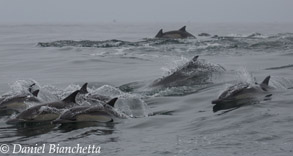 Long-beaked Common Dolphins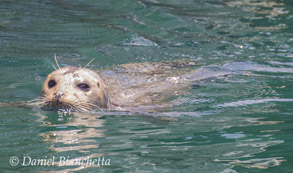 Harbor Seal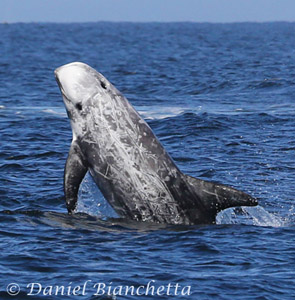 Breaching Risso's Dolphin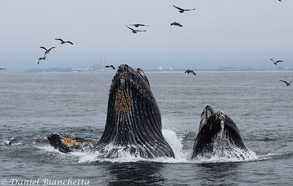 Lunge feeding Humpback Whales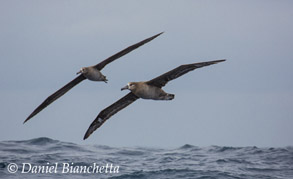 Black-footed Albatross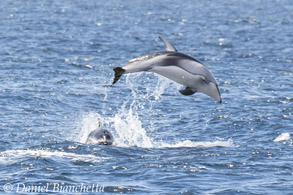 Pacific White-sided Dolphins




All photos © Daniel Bianchetta